Internet Explorer 6 Back to Printing Information Main Page
First of all make sure that you have got your "Default Printer" setting correct under the general "Printers and Faxes" options (From "Start" Menu in Windows XP).
In the "Printable Version of Text" page go to "File" in the top left hand corner and "Print Preview".
On the screen which appears click on the icon circled in red below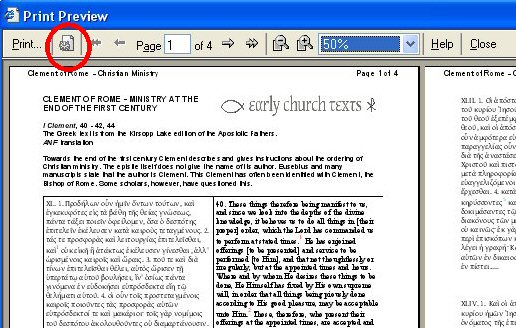 On the Page Setup screen which appears make sure that the options are set as below. The paper size should be either "Letter" or "A4".
It is the Margin numbers which are most important.
If the Margin measurements do not appear in millimeters then set to the nearest equivalent in the measurement which appears.
You can delete the Header and Footer options if you wish, though it is useful to keep them
Header options: &w gives the page title. Page &p of &P gives the page numbers. &w&bPage &p of &P gives page title and page numbers.
Footer options: &u gives the file location. &d gives the date. &u&b&d gives file location and date.
You can also use Footer options in Header and Header options in Footer!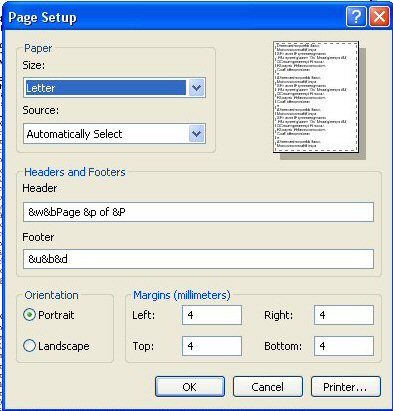 When you have checked the options click "OK" and then click "Print" at the top left hand side of the "Print Preview" screen.
Back to Printing Information Main Page